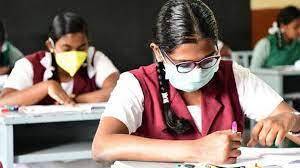 THIRUVANANTHAPURAM: The number of plus one seats will be increased this year also in order to facilitate the higher studies of those who have passed the SSLC examination, said Education Minister V Sivankutty. Around 39 per cent of seats and 79 additional seats were allotted in two phases for the last academic year alone. The process will be repeated pertaining to the requirements, he said.
The increase in plus one seats will be determined after collecting the figures of those students who opt for IT and polytechnic sectors. A sum of 4,23,303 students had passed SSLC exams this year. Students, who studied the syllabi other than that of Kerala, will also apply for plus one admission.
Last year, 30,751 CBSE students, 3,400 ICSE students and 9,000 students from other states had joined the Kerala syllabus for higher secondary education.
The number of plus one seats are less in all the other districts except Pathanamthitta, Alappuzha, Kottayam, Idukki and Ernakulam. As a result, students are unable to secure admissions for their favourite courses despite securing good marks.
A total of 75,554 students were eligible to pursue higher studies in Malappuram, last year. The number has gone up to 77,691 this year. There has been an increase of 2,137. However, there are only 53,225 seats in the district. There is a shortage of 60,215 seats in five districts in Malabar alone. Last year, 33,150 seats were increased temporarily.