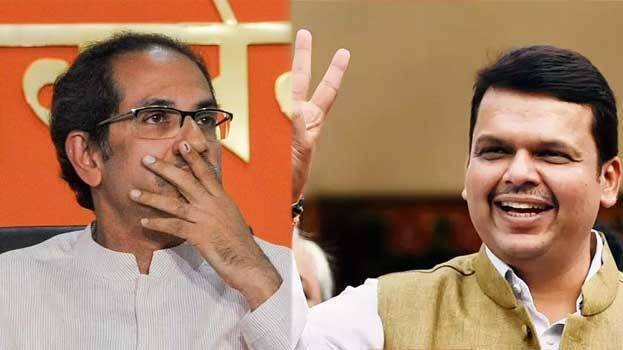 MUMBAI: An active move to topple the Shiv Sena government and form a BJP government are underway in Maharashtra. The new move also involves BJP leader and former Chief Minister Devendra Fadnavis. Shiv Sena leader and Minister Eknath Shinde has asked Chief Minister Uddhav Thackeray to extend support to Fadnavis.
As part of the new move, MLAs have gathered at Shiv Sena's separatist camp. Most of the MLAs have arrived at a five star hotel in Gujarat's Surat, under the leadership of Eknath Shinde. Along with Shinde, there are around 21 Shiv Sena MLAs, including four ministers, at the camp. The name and details of the ministers had surfaced earlier. The MLA, who had cross-voted in the legislative council polls, is also reportedly present at the camp.
Meantime, Union Home Minister Amit Shah and BJP national president J P Nadda evaluated the situation. Amit Shah arrived at Nadda's residence and assessed the situation in Maharashtra. Meanwhile, Fadnavis arrived in Delhi and met with the two leaders.
However, Shiv Sena's Sanjay Raut said that the attempts to topple the state government using Eknath Shinde will not succeed. "Shinde is a loyal party worker who has participated in agitations with us several times. He is Bala Sahab's soldier," he said. He further claimed that communication has been established with Shinde.
In a move jeopardising the very existence of Maha Vikas Aghadi (MVA) alliance in the state, Minister of Urban Development and Public Works Eknath Shinde, had gone to the separatist camp along with 13 MLAs, the other day. Shinde and the MLAs had gone unreachable following the legislative council polls in 10 seats. For a very long time, Shinde had been complaining that he was not given enough prominence in the party and the cabinet.