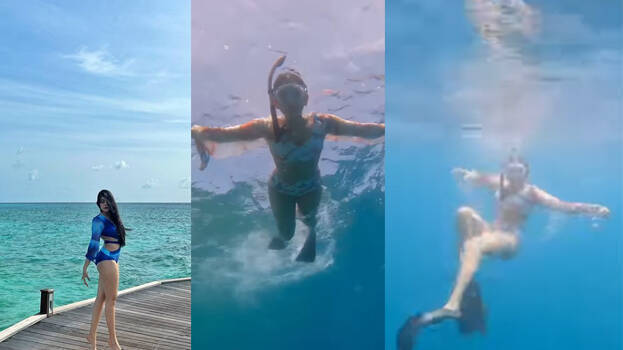 Ahaana Krishna's new unwater video from the Maldives has gone viral. She shares all news about her film and family on social media. The actress is presently on a vacation in the Maldives. The actress has described Maldives as 'paradise'.

She had the other day shared some of her pics in a blue bikini from Maldives and this video had also gone viral. She wrote under the pic that she came back searching for a piece of my heart that she left behind two years ago at this Paradise also known as Maldives.

She is seen underwater in the pics posted in Instagram. She is seen snorkelling through the beautiful coral reefs.