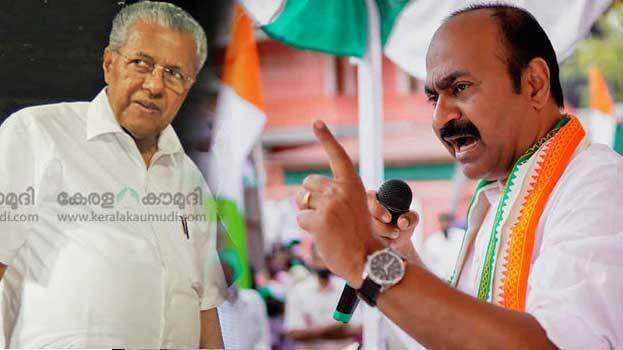 WAYANAD: Opposition Leader V D Satheesan has strongly condemned the SFI attack on Rahul Gandhi MP's office in Wayanad. The attack was the result of a conspiracy in the chief minister's office, said Satheesan. The intelligence had warned of an attack on Rahul Gandhi's office. However, the police took no action.
The attack was launched under police protection as per instructions from the above. When Union Minister Smriti Irani visited Wayanad in May, she had said that Rahul Gandhi should be expelled from the district, just like in Amethi. As the BJP in Kerala is not capable of doing it, the step was taken up by the CPM, alleged the opposition leader.
"What is the connection between buffer zone and SFI? It is the state that should take action on the matter. What happened in Wayanad was a planned attack. It was carried out by summoning the criminals of the place, with the knowledge of the chief minister, to appease the Sangh Parivar leaders in Delhi", he said while talking to the media, after visiting the Kalpetta office.
Gandhiji's picture in the office was destroyed. However, no other picture was damaged. A Gandhi statue was destroyed in Payyannur. What the Sangh Parivar does against Gandhi in north India, the CPM does in Kerala. Thus, the CPM is trying to please the Sangh Parivar in order to reach a compromise in the gold smuggling case. It is with the knowledge of the chief minister's office. The SFI has turned into a gang of criminals. A personal staff of the health minister was also present at the spot of the attack, Satheesan said.
It was a clearly planned attack launched with the help of senior police officials. The chief minister's office intervened to grant bail to the person, who had barged into my house. The CPM is trying to create a ruckus by calling out to kill me and launch attacks against the KPCC president, Satheesan alleged.