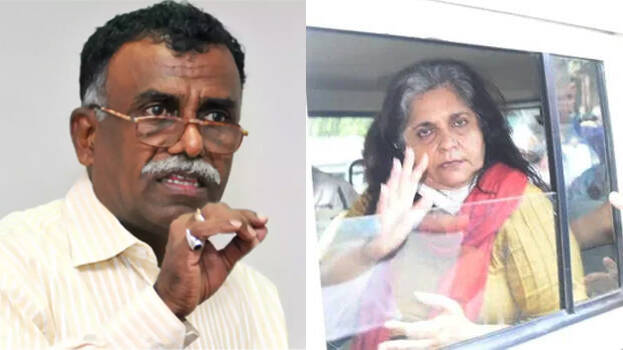 AHMEDABAD: A former IPS officer has been arrested by ATS for forging documents in connection with the Gujarat riots. Sreekumar was arrested from his residence in Gandhinagar.Earlier, social activist Teesta Setalvad was taken into custody from Mumbai and shifted to Ahmedabad. The Gujarat Anti-Terrorist Squad has filed a chargesheet against Teesta Setalvad, former police officers RB Sreekumar and Sanjay Bhatt.
They have been charged with making false allegations, forging documents and for conspiracy in connection with the Gujarat riots. The Supreme Court on Friday rejected a petition filed by Zakia Jafri, wife of slain Congress MP Ehsan Jaffrey, alleging conspiracy behind the Gujarat riots. The apex court upheld the order giving clean chit to 64 people, including Narendra Modi. The appeal filed by Zakia Jafri questioning the Gujarat High Court judgement of 2017 was considered by Supreme court bench comprising of Justices Khanwilkar, Dinesh Maheshwari and CT Ravikumar.
Teesta Setalvad was taken into police custody from her home in Mumbai this afternoon. Setalvad's lawyer said the case was filed under the sections of forgery, using forged documents or record as genuine and conspiracy.