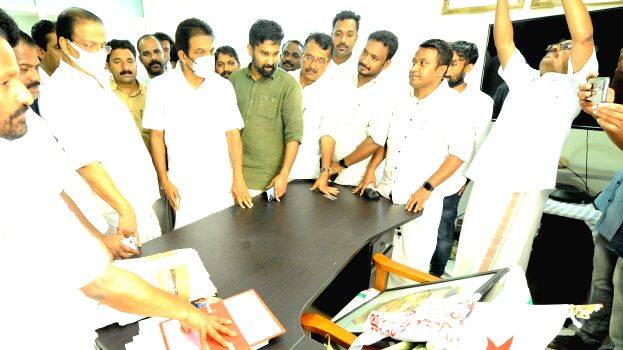 THIRUVANANTHAPURAM: CPM is trying to overcome the political setback and their loss of image in the incident of Rahul Gandhi's office vandalism by SFI activists. The Congress is continuing strong protests against this.
Rahul Gandhi arrives in Wayanad on June 30. Before the CPM state committee meeting yesterday, the SFI state leadership was called to the AKG centre and asked for an explanation on the Wayanad incident. SFI national president VP Sanu and SFI state president K. Anushree explained things. The two later met the media and denied the SFI involvement in Kalpetta.
The controversy was fueled by the involvement of Avishith, the health minister's personal staff in the attack. SFI activists told the CPM leadership that the activists had not informed the state leadership about the march to Rahul Gandhi's office.
The attack on Rahul's office without provocation has tarnished the image of the Left Front at the national level. To overcome this, the SFI activists was immediately arrested.
The Congress hopes that the Wayanad incident will pave the way for political support for the protests and concerns of people living in hilly areas regarding the issue of environmental issues.