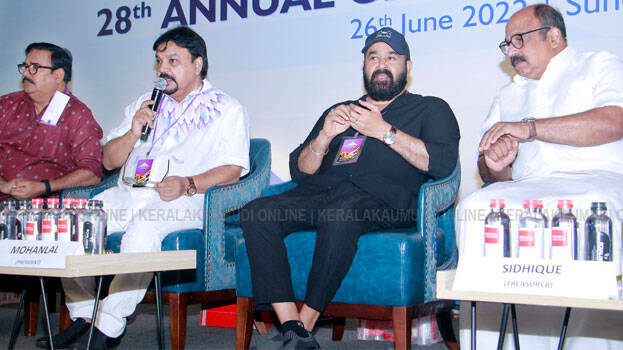 KOCHI: The Association of Malayalam Movie Artistes (AMMA) said that action would be taken against the members if they did not cooperate with the organization for two consecutive years. AMMA will seek an explanation if abstained for two consecutive years.
As a first step will exempt from insurance coverage. The organization also expressed dissatisfaction with the non-participation of young actors at the meeting.

Meantime, Shammi Thilakan came forward accusing those who worked against his father behind the move to expel him from the organization. He said this while speaking to the media. Shammi Thilakan said that he had written several letters to Mohanlal, the president of AMMA, but no reply was obtained. He also claimed that Mammootty and others had asked not to take action.
Majority of the members of AMMA have not understood things. That is why many demanded his expulsion. Have not called the organization a mafia group. He said that he has no animosity towards the organization. He added that he sees the organization as his own mother. He said that he had not done anything wrong to expel him from the organization.