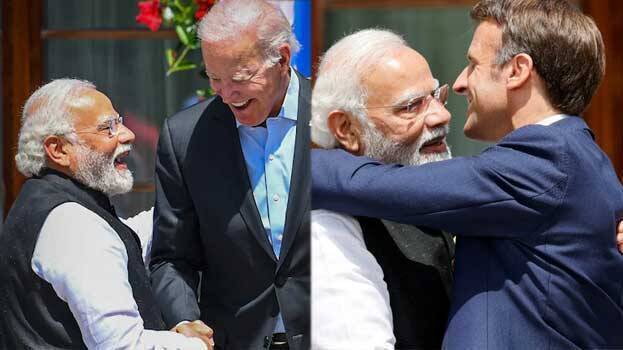 BERLIN: Prime Minister Narendra Modi was seen sharing friendly moments with world leaders at the G7 Summit in Elmau, Germany. The pictures of his friendly chats with French President Emmanuel Macron, over a cup of tea, have garnered wide attention on social media. Images of the leaders hugging each other have also surfaced. Modi also had some light-hearted conversation with US President Joe Biden and Canadian Prime Minister Justin Trudeau.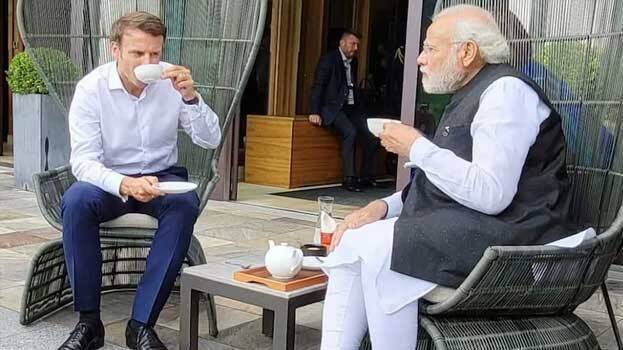 ​​​
During a handshake with Justin Trudeau, Joe Biden was seen walking up to Modi and calling him from the behind, following which Modi shook hands with Biden and engaged in a friendly chat.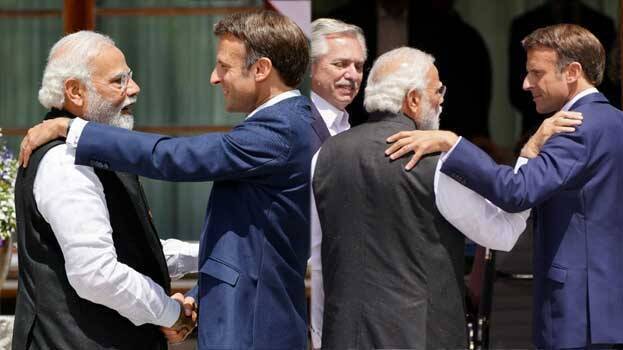 In addition to Modi, several world leaders namely US President Joe Biden, German Chancellor Olaf Scholz, UK Prime Minister Boris Johnson, Canadian Prime Minister Justin Trudeau, French President Emmanuel Macron, Italian Prime Minister Mario Draghi and Japanese Prime Minister Yoshihide Suga, took part in the G7 Summit, an informal forum of leading industrialized nations. The summit prominently held talks on issues such as the Russian invasion in Ukraine, food security and anti-terror activities.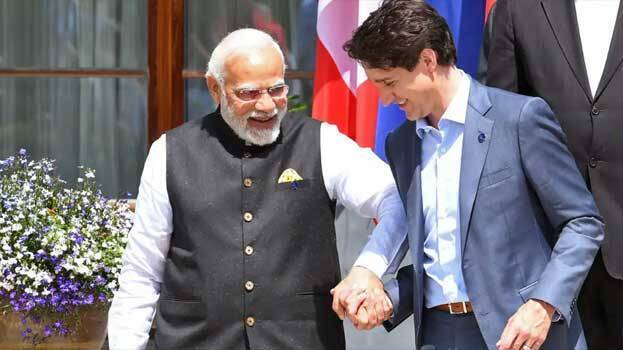 ​​​​​