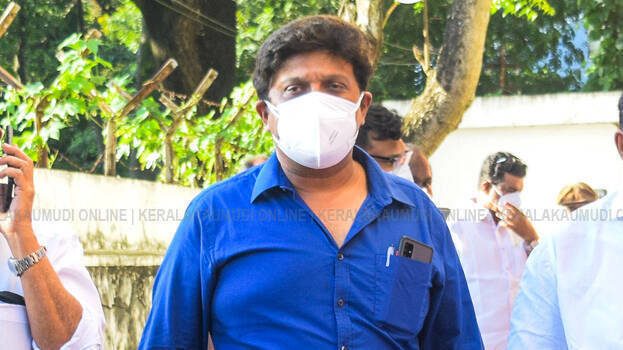 THIRUVANANTHAPURAM: K B Ganesh Kumar responded to Eduvela Babu's statement that AMMA(Association of Malayalam Movie Artists) is a club. 'I didn't ask for the English meaning of the term club. I haven't yet received a reply to the questions asked', said Ganesh Kumar.
'It was while watching the news at home with my father that I saw the scroll which read Ganesh Kumar and Mukesh raising their voices against Bineesh Kodiyeri's expulsion from AMMA. I did not attend the meeting that day. I asked Edavela Babu if it was right to tell the media against me who didn't even attend the meeting. Then he must have told the truth to the media. But Vijay Babu's case is not the same as Bineesh's case. Bineesh's case was a financial allegation related to business. But Vijay Babu is involved in a rape case. I talked about the plight of the survivor. Edavela Babu has not replied yet. He sent me his Facebook post. I admit that I do not know English. I am not as knowledgeable as Professor Babu.', said KB Ganesh Kumar.
'Then there is the case of Jagathy Sreekumar. It is not right to drag that subject into this issue while the great actor suffers many health problems. The court has acquitted Jagathy Sreekumar in that case. So there is no need to talk about this topic. Edavela Babu was not a member of the committee at that time. All this is just bragging. AMMA is not his private property.', continued Ganesh Kumar.
'Then there was a case in the Pathanamthitta court against actress Priyanka related to financial issue. There is no need to talk about it as the court also acquitted her in that case. When a similar case came up, Dileep resigned. I am demanding the same in Vijay Babu's case also. So people need not make a fuss about it. They are trying to protect someone. It is not right to say that AMMA is a club and who is there is to question. If it is a club many people including me are not interested in being a member. Babu said that the accused is a member in seven clubs. If so, then it should be revealed,' said Ganesh Kumar.