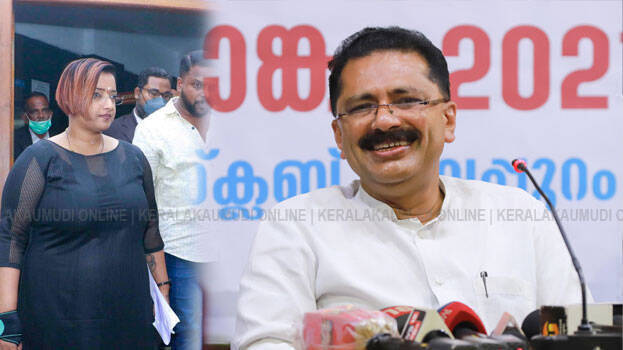 KOCHI: The statements of Swapna's former driver and helper of her flat have been recorded. A team led by Thrissur ACP V K Raju recorded the statement on the conspiracy case filed by former minister K T Jaleel.
Jaleel lodged a complaint at the Cantonment police station soon after the revelations of Swapna Suresh. Jaleel had earlier revealed that the complaint was lodged against her attempts to defame him and the chief minister.

A conspiracy to destabilize the government is going on. Her revelations were not new. She had made similar baseless revelations earlier also. She was questioned by three investigating agencies. How can she say things now which were not said earlier? Jaleel said Swapna is presenting the same statements again after adding spice.
Swapna said that she had gone to Cliff House for secret meetings without the permission of the ministry of external affairs. A clarity would be obtained if the CCTV visuals from 2016 to 2022 are exposed. Swapna had alleged that chief minister's daughter Veena is the mastermind of the Sprinklr deal.