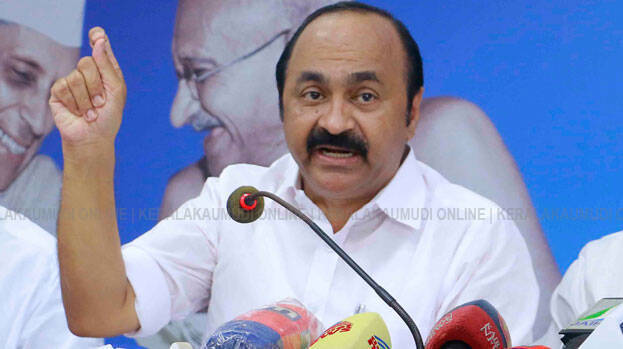 THIRUVANANTHAPURAM: Opposition leader V D Satheesan said they don't faith in the investigation by any of the central agencies including the Enforcement Directorate (ED) in the gold smuggling case. We suspect whether the case will be settled by the state government and the centre. They may have settled it by now, alleged Satheesan. An investigation monitored by the Supreme Court is needed, he said.

Pinarayi Vijayan, who was the party secretary then, had said at that time the CCTV camera of the chief minister's office should be examined when an allegation was raised when Oommen Chandy was the chief minister. Today it has turned against him.
The chief minister told the house yesterday that it was a person who took the baggage through the airport. That is wrong. How can it be diplomatic baggage if it was the Aranmula mirror, the memento in the baggage? When you reach Dubai, it doesn't matter if you say it's Kerala chief minister's baggage, they will ask which CM. The opposition leader also clarified that if he goes through the diplomatic channel with the permission of the Dubai consulate, he will get it cleared at the airport.
The gold smuggling case should not be investigated by the ED alone, something that affects national security should be probed by the CBI. Swapna Suresh had also demanded a CBI probe. Satheesan asked why the government, which had accepted a CBI probe when the accused in the solar case asked for it, is not ready in this case. However, the opposition leader said that he has no faith in any of the central agencies and want the Supreme Court to take over the investigation in the case.