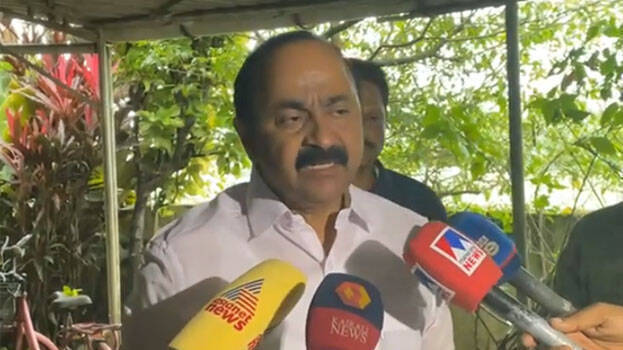 KOCHI: The Congress has no role in the attack towards the AKG Centre, said opposition leader V D Satheesan. When the government is on the defensive in many matters, will the Congress try to divert the issue and even the statement that we are behind the attack has been prepared in advance, said the opposition leader while talking to the media in Ernakulam.
'We will not under any circumstances take a favourable stand on such activities. It is not the policy of the congress or the UDF to hurl bombs at party offices. Let the police investigate and find out the culprits. Who wants to deviate from issues and go after other issues? The opposition has put the government on the defensive. Those who want to divert the focus from the issues raised by the opposition are behind this attack. As far as UDF is concerned, we are on strike. We never wanted to deviate from those issues. On what evidence is the CPM alleging that the Congress is behind the attack? Even such a statement may have been prepared in advance. We alleged that the KPCC headquarters was attacked on the basis of clear evidence. Many Congress offices in the state were vandalized in a month,' he said.
KPCC chief K Sudhakaran had alleged that the attack was an attempt to downplay the significance of Rahul Gandhi's visit to the state. He said that he is not saying that CPM is behind the attack and it is a drama staged by LDF convenor E P Jayarajan personally.

The bomb was hurled at AKG Center at 11.30 pm last night. A youth on a scooter hurled the explosive towards the party office. Though the CCTV visuals were obtained, the youth's face and the vehicle number was not clear. A search has been intensified for him.