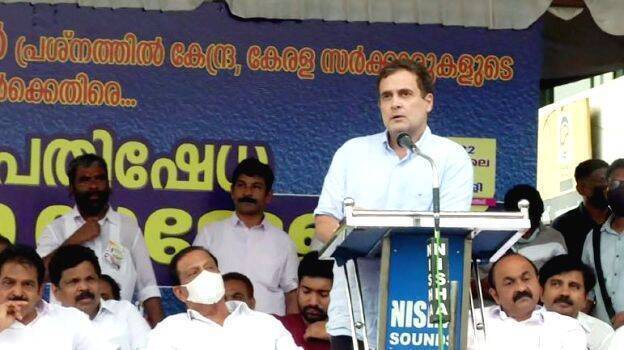 WAYANAD:Rahul Gandhi said that he has not received a reply even after a month on a letter sent to Chief Minister Pinarayi Vijayan on the buffer zone issue. Rahul Gandhi warned that the Chief Minister should act according to the will of the people and if not he will protest strongly. He was inaugurating a rally held by the UDF against anti-farmer stance of the central and state governments on the buffer zone issue.
The UDF is of the view that there should be no settlements in the buffer zone. He said that the LDF and the Chief Minister should stop creating confusion among the people.
Rahul Gandhi also lashed out against the central government in the rally. The Prime Minister thinks he can frighten me by questioning for five days. The CPM also feels that they can threaten me by vandalising my office. Rahul also said that BJP and CPM are taking the path of violence because they lack courage.
The ball is now in the Chief Minister's court. He has been chosen to protect the interest of the people of Kerala. The Chief Minister should intervene to solve the problem. Congress will strongly resist if the LDF government includes human inhabited areas in the buffer zone. The Chief Minister should understand that this is the opinion of the people of Wayanad. 'Will make Modi withdraw the buffer zone announcemnet just like the farm laws', said Rahul Gandhi.