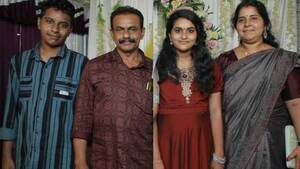 ​​​​​​THIRUVANANTHAPURAM: Five members of a family were found dead in Kallambalam. Manikuttan, a native of Chathanpara and his family were found dead inside the house.
The deceased have been identified as 52-year old Manikuttan, wife Sandhya, their children Ajeesh(15) and Ameya(13) and Manikuttan's aunt Devaki. While Manikuttan was found hanging, the other bodies were found in bed. As per initial reports, it is a suicide. Locals say that the family had debt-related issues.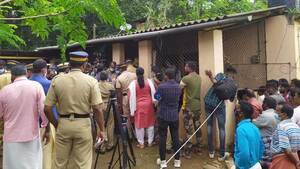 The police reached the spot. The police said that they are investigating whether financial crisis was the cause of the demise.