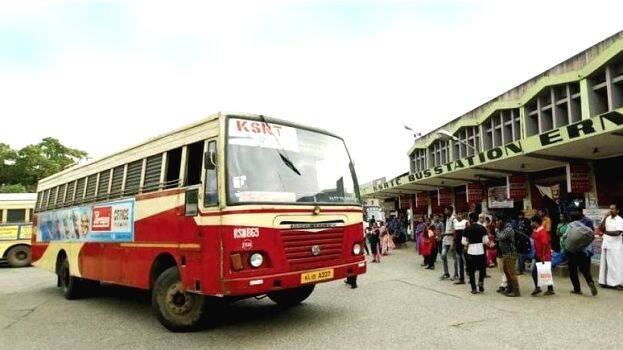 THIRUVANANTHAPURAM: KSRTC has come up with ten CNG buses at a cost of just Rs 6.5 lakhs, instead of a single CNG bus that costs Rs 65 lakh. The first bus of its kind is ready for service. The corporation is launching 10 CNG buses by replacing the engine of old diesel buses with CNG engines. A total of 65 lakh rupees, including annual maintenance charges, is required to buy a new CNG bus. However, Delhi-based company 'Jio Luck' has converted the diesel bus into a CNG bus using just Rs 6.5 lakh.
The bus, which is now in Aluva, will be brought to Thiruvananthapuram for a trial run. As Thiruvananthapuram has more uphill and downhill roads, the bus will be driven here to test its fuel efficiency. Routes for service will be determined based on test results. KSRTC management has decided to convert 100 diesel buses to CNG soon.
Earlier, KSRTC had planned to purchase 700 CNG buses with low mileage at twice the price of diesel buses. However, it withdrew its decision after Kerala Kaumudi pointed out on June 23 that the move would be a big liability for the corporation. Following this, it was decided to convert outdated diesel engine buses to CNG. This bus is likely to become profitable even if it is in service for only three years.
To replace diesel engine with CNG engine ..............................Rs.6.5 lakhs
CNG engine with BS6 gear box................ Rs.15 lakhs