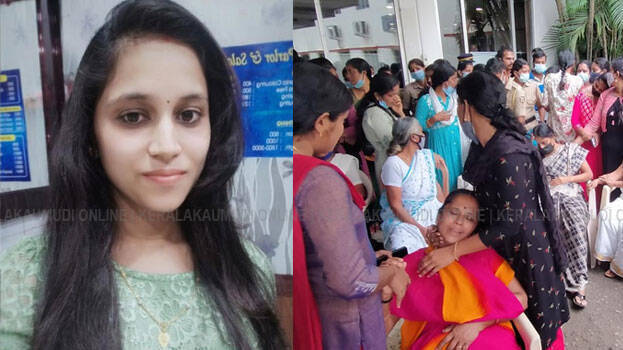 PALAKKAD: Relatives staged protest in the hospital after a mother and baby died soon after delivery. The incident happened at Thangam Hospital in Palakkad. The relatives demanded the arrest of doctors pointing negligence from their side.
Aishwarya (25) of Thathamangalam in Chittur was admitted in the hospital on June 29 for delivery. The relatives said the doctors indicated that the delivery would be on July 5 and sometimes a surgery would be required. The woman was admitted earlier and they induced pain. She was taken to the labour room yesterday morning and the doctors informed that the baby died at 2.30 am. They later informed the death of Aishwarya. The relatives also alleged that they removed the uterus without their consent.
Shortly after Aishwarya's death, relatives gathered in the hospital. The doctor who treated Aishwarya for nine months was not present during the delivery. The relatives alleged that the doctors were not willing for a caesarean section despite their requests. The relatives also demanded that a case be filed against the doctors responsible. The relatives had lodged a complaint to Minister K Krishnankutty and police on the death of the baby. The minister informed that the complaint has been forwarded to the secretary of the health department. Palakkad South Police Inspector V Hemalatha said that a case has been registered. The police intervened took the baby's body out and conducted a post-mortem.
Meantime, the senior manager of the hospital administration said there is no lapse from their side and all the treatment was provided. The hospital authorities said that the mother's condition worsened due to excessive bleeding.