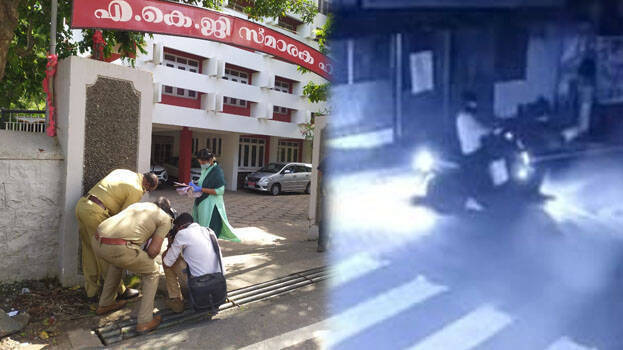 THIRUVANANTHAPURAM: Chief Minister Pinarayi Vijayan said in the Legislative Assembly that an investigation will be carried out to find whether there was any lapse on the part of the police in the security at the AKG Centre. He was replying to the debate on the adjournment motion presented by PC Vishnunadh.
"A precise conspiracy was behind the attack on AKG Centre. The conspirators have hidden the accused. The attack was carried out after a vehicle came in front of the AKG Centre to check where the police were. If a problem occurs, the police will catch the culprits. Efforts are being made to do so. More than 70 CCTV footage are collected and examined. If someone posts on Facebook that he will break even the window of the AKG Center, he will naturally be questioned," the CM said.
Pinarayi Vijayan also dismissed as false the news reports that SDPI members visited the AKG Centre. The CM said that some persons belonging to SDPI had come to AKG Centre on July 1 to meet CPI(M) leaders but were turned away as the party does not want to have any kind of meetings with such an organisation.
Eight policemen likely to be suspended
Eight policemen of the striking force, who were on security duty when an explosive was hurled at the AKG Centre, are likely to be suspended. City Police Commissioner Spurgeon Kumar has ordered a department-level inquiry. Eight policemen, under the leadership of an SI, were present near the front gate of AKG Centre when a youth reached the spot and hurled an explosive at the building. The incident took place at around 11 30 pm last Thursday. Although the policemen reached the spot upon hearing the sound, they did not realize that there was an explosion. The explosion was confirmed after checking the CCTV footage. The accused escaped from the spot in the meantime. However, the police were not able to chase or catch hold of the culprit. Special Branch Asst Commissioner had submitted a report that a detailed inquiry was needed into the lapse on the part of the police.