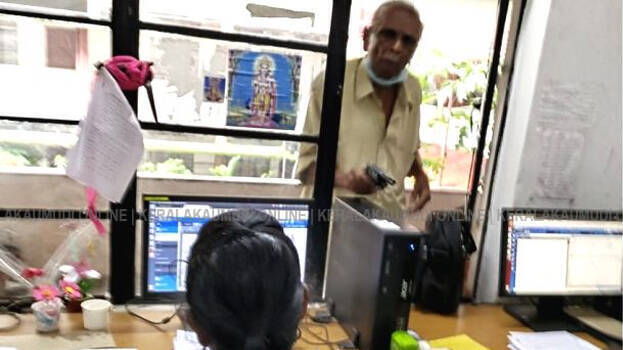 THRIKKAKKARA: An 84-year-old man, who arrived at the Collectorate with a loaded gun, was taken into custody by the Thrikkakkara police. The incident took place at around 3 pm on Monday. The accused has been identified as retired tehsildar Gopalakrishnan Nair, a native of Muvattupuzha. It was found that the 0.22 revolver was completely loaded.
The incident took place while the man was attempting to submit documents from the Muvattupuzha police station, including old gun license and fee receipt, at the postal department in Collectorate to renew his gun license. The office employees were shocked to see the man taking a gun from his bag, along with other documents.
He kept the Collectorate staff at edge for some time. Some of the officials took a photo of the same and sent it to ADM. Following which, the police arrived at the spot. However, no case was registered as the staff did not have any complaint. According to the police, the man owns a gun, which has been taken into police custody. Later, Gopalakrishnan Nair was sent home along with a relative. Nair is unmarried and stays alone at Parambath house in Muvattupuzha.