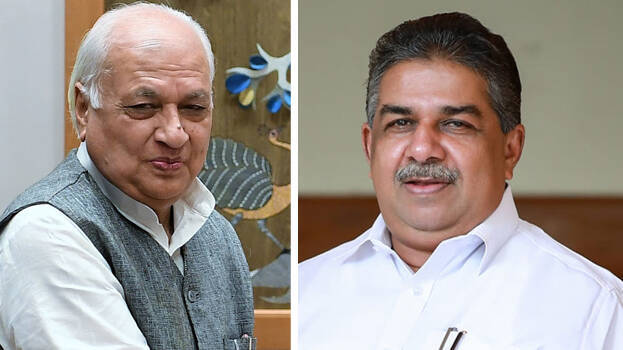 THIRUVANANTHAPURAM: Governor Arif Muhammad Khan said that he has noticed that the Chief Minister asked for an explanation on Saji Cheriyan's controversial speech and is monitoring the situation. But the Governor clarified that he has not yet asked for a report on the controversial speech. Earlier, the chief minister has sought an explanation from Minister Saji Cheriyan to explain the circumstances under which the statement was made. The CM sought an explanation from the minister after Raj Bhavan intervened in the matter. The minister replied that he did not criticize the constitution but the administration.
Saji Cheriyan harshly criticised the Constitution saying it helps to loot the people of the country. The minister made the statement while speaking at a recent political programme at Mallappally.
When the incident stoked a controversy, the speech was deleted from the Facebook page of Mallappally area committee. Meantime, CPM Pathanamthitta district secretary K P Udayabhanu responded that the minister spoke about the condition of the people of the country and this is media's interpretation.