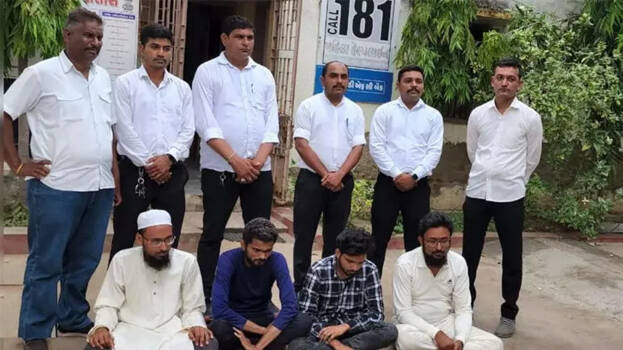 AHMEDABAD: India's own cricket league,the IPL, makes crores of rupees through the matches. Franchises are ready to buy the players of each team by spending ten to fifteen crores. But now a news is coming out that a fake IPL tournament was organized and extorted millions of rupees through betting. The incident took place in Molipur, Mehsana district of Gujarat.
In the fake matches, 21 persons were recruited on a daily wage basis and they played under the label of teams Chennai Super Kings, Mumbai Indians and Gujarat Titans. They were paid Rs 400 per day. There was also a person mimicking Harsha Bhogle's voice on the commentary to make the gamblers believe that it was a real cricket league. There were also umpires and fake walkie-talkies. Five HD cameras were also used to shoot the match.
The visuals were shown live on YouTube with crowd noise sound effects. The tournament was held under the label Indian Premier Cricket League. The money received from betting reached the organizers through Telegram account. Police have arrested four accused in the incident. Shoaib Dawda, an engineer, was the mastermind behind this. Shoaib would tell the umpire on the field via walkie-talkie whether he wanted a four or a six. The batsmen will play it better when bowled slowly as per instructions. With this, lakhs will be earned from punters. Anyway, when the tournament reached the play-offs, the police came to know about this and nabbed all the organizers.