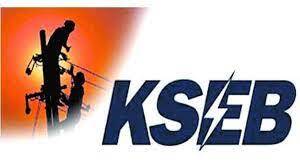 THIRUVANANTHAPURAM: Power Minister K Krishnankutty has declared 113 KSEB offices in the district of Thrissur as green electricity offices, at a function chaired by P Balachandran MLA. The introductory speech was delivered by Nava Kerala Action Plan State Coordinator Dr T N Seema.
The green offices are in four circles of the district. The green certificate was awarded after evaluating 32 factors, including scientific treatment of plastic-inorganic waste, food waste, other organic waste, waste electrical and electronic equipment and the scientific disposal of tube lights and bulbs, at the generation, transmission and sub-division offices.
The Green Offices have been organized by the Haritha Kerala Mission and Suchitwa Mission in the Nava Kerala Action Plan. Green Kerala officials conducted awareness and training classes for the employees. Trypots and biogas plants have been installed in several KSEB offices for bio-waste treatment. Most offices have a small incinerator to dispose of sanitary pads too. The function was attended by Haritha Kerala Mission officials and several representatives of the people.