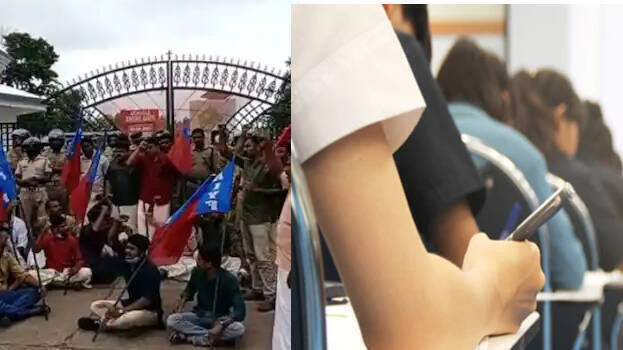 KOLLAM: The National Testing Agency (NTA) has said that no written complaint has been obtained in the incident of stripping a girl and checking before entering a NEET exam at Ayoor Marthoma College. No complaint was received during the time of the exam or after that.
The NTA has clarified that stripping girls is not permissible. Information was sought from those at the examination centre as soon as the incident came to light. The superintendent of the examination centre and the invigilators have submitted a report.
The superintendent of the examination centre explained that girls were not stripped and checked and the allegation is false. Meantime, the police informed that the students were checked by untrained persons and they and the college staff will be questioned.