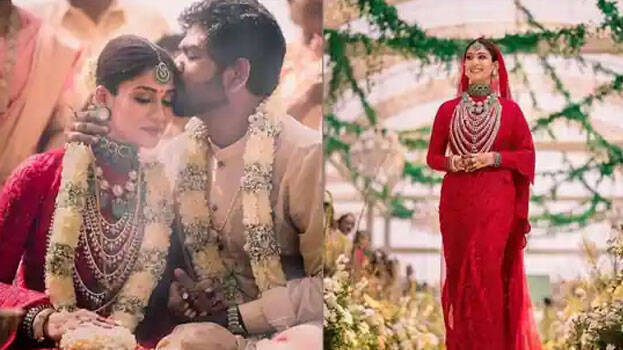 CHENNAI: Netflix has not backed out from telecasting Nayanthara-Vignesh wedding. Netflix India clarified that the news about sending notice to Nayanthara and Vignesh Sivan is untrue.
"We are the home for unscripted content that is fresh and compelling, and has the power to connect with audiences in India and beyond. Nayanthara has been a true superstar with a career spanning nearly 20 years. With our amazing creative partners and director Gautam Menon, we cannot wait for our members to finally get to see Nayanthara's journey that led to this fairytale wedding with Vignesh", said Tanya Bami, Head, Netflix India.
The telecast rights of the wedding were given to Netflix for Rs 25 crore. The wedding was held at a luxury resort in Mahabalipuram. Celebrities like Shah Rukh Khan, Kamal Haasan, Rajinikanth, Suriya and Jyothika attended the event. The wedding was directed by Gautham Menon under the banner of Rowdy Pictures. But there were reports that Netflix has pulled out of streaming the wedding and Nayanthara was served a notice.