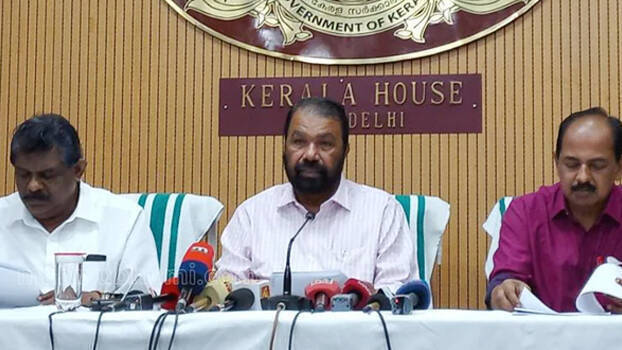 NEW DELHI: A ministerial group from Kerala spoke against Union Railway Minister Ashwani Vaishnaw . Ashwani Vaishnaw's withdrawal from the earlier scheduled meeting is anti-democratic, said ministers V Sivankutty, G.R. Anil and Antony Raju.
The Ministers arrived in Delhi to discuss the development of railway stations in Kochuveli, Nemam and Thiruvananthapuram Central with the Union Railway Minister. But at the last moment, the ministers were instructed that they could not meet the Railway Minister today and instead they should meet the Minister of State.
The Ministers pointed out that Railway Minister had earlier informed that he would meet them today and they reached Delhi on Thursday as per these instructions. The ministers said that the Union Minister's action was undemocratic and that they would file a complaint with the Prime Minister in this regard. But they also clarified that they does not think that the Prime Minister will take any action on this.
The ministers met Minister of State Darshana Jardosh and Railway Board Chairman V K Tripathi and handed over the state's petition. The ministers said that they have come to discuss the railway development projects in Thiruvananthapuram district and informed that the Union Minister of State for Railways will visit Kerala on August 25 to personally examine the matter.