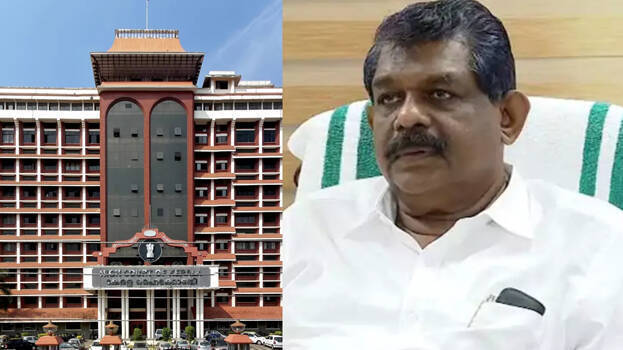 KOCHI: The Kerala High Court ordered to send notice to the trial court in the public interest litigation against the non-commencement of trial in the case against Minister Antony Raju for tampering with the mainour. It will be decided after receiving the report whether to accept the plea on file. The high court is considering a plea filed by George Vattukulam, a public activist in Thrissur, seeking to expedite the trial in the case.

The state government has taken a stand justifying the delay in the trial. The government clarified in the court that not only Antony Raju's case but also many other cases are pending. The prosecution stated in the court that if such pleas are encouraged, there will be many cases of this type. In many cases, there has been third party intervention, and the prosecution argued that there is a Supreme Court ruling that private pleas should not be filed in such cases. The court postponed considering the plea for two weeks.

The high court while considering the plea yesterday had said that the trial prolonging in the case was a serious matter. Justice A A Ziyad Rahman had asked verbally how it got prolonged. A charge sheet was filed against Antony Raju, who was a lawyer, and court clerk Jose, 16 years ago in the case. The charge sheet was handed over to the Nedumangad Judicial First Class Magistrate Court in 2014 but the trial has not yet started.

Meantime, Minister Antony Raju refused to respond to the court's directive today. His only response was that everything that has to be said in the court has been said in the assembly.