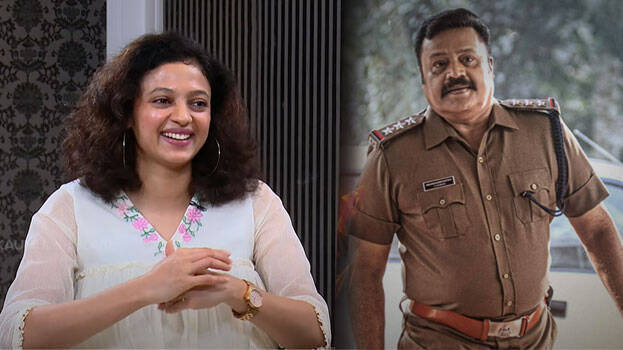 Suresh Gopi starrer 'Paappan' is an investigation-thriller directed by Joshiy after 'Porinju Mariam Jose'.
Neeta Pillai, Gokul Suresh, Nyla Usha, Asha Sarath, Kaniha, Chandrunath, Vijayaraghavan, Tini Tom and Shammi Thilakan are among the cast. Neeta Pillai's performance as ASP Vincy Abraham garnered much praise.
Neeta Pilla shared her experience in 'Paappan' with the audience. The actor's response was through a special interview given to Kaumudy Movies.
"Paappan is the reward I got for my previous films. I acted in this film after 'Poomaram' and 'Kung Fu Master'. A legendary director like Joshiy sir calling me to this film itself is a blessing. I played the role of a cop for the first time. Suresh sir's face comes to mind of the Malayalis whenever we say police.", said the actor.
"My reference was also his movies. I was really tensed to act with him. During action sequences, he shows me how to do it. I feel sad when Sir's face changes as I make mistakes. Sir makes us comfortable whenver they say action.", said Neeta Pillai.