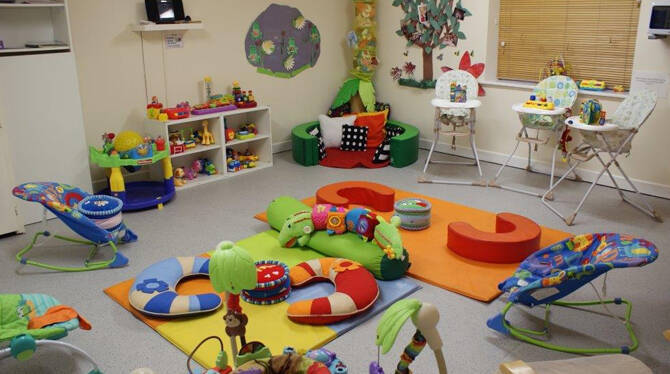 THIRUVANANTHAPURAM: Health Minister Veena George said that as the first phase of the child care center project in workplaces, 25 crèches will be started this year under the auspices of the Women and Child Development Department in government and public sector offices. An installment of Rs 2 lakh per crèche has been sanctioned for a total of Rs 50 lakhs for the current financial year. Steps have been taken to establish crèche facilities in office complexes where various departments under the government are functioning and more than 50 employees are working. The minister clarified that this scheme will be extended in all districts.
The creche starting will include essentials such as fridge, washing machine, gas stove, gas connection, baby-friendly furniture, cooking utensils, breastfeeding spaces, cradles, baby monitoring equipment, mattress, toys, bedsheet, mat, bucket, mops, other cleaning equipment and sheets. District Women and Child Development Officers have allocated the required amount for the purchase.
As part of World Breastfeeding Week, the department of health and the department of women and child development are organizing several programmes to remind the importance of breastfeeding. Breast milk is very important for the health of babies. Ensure that the newborn is breastfed for the first hour. Similarly, only breast milk should be given for the first six months. Both these things are crucial in the growth of the baby. Kerala has the lowest maternal mortality rate and infant mortality rate, but Kerala still has a long way to go in both these respects. Breastfeeding is very important for babies as soon as they are born. It is essential for the healthy survival of the baby. It can also strengthen the warm bond between a mother and baby. The department of women and child development has already started the steps to start breastfeeding centers in public places as part of promoting breastfeeding.
As part of intensifying such activities, the government under the leadership of the health department has started activities to convert private hospitals into mother and child friendly hospitals. The minister said that these hospitals will become mother and child friendly and will help in promoting breastfeeding.
World Breastfeeding Week and state level inauguration of 'Workplace Child Care Center' will be held on August 3, Wednesday at 11 am at the PSC Office by Minister Veena George.