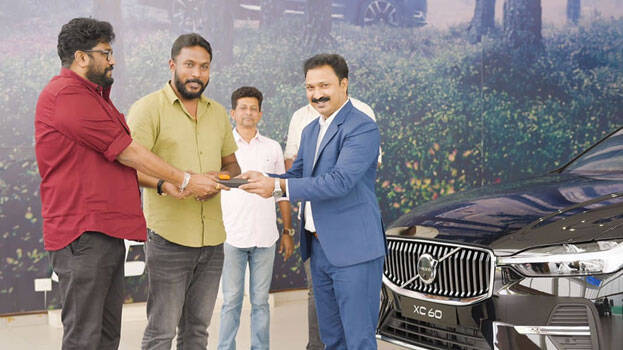 Director Shaji Kailas has denied the rumors that he bought a new car after the success of 'Kaduva'. He wrote on Facebook that his friend and producer of his new film 'Kaapa', Dolvin Kuriakose, bought the Volvo car.
Shaji Kailas' Facebook post
'A picture of me buying a Volvo car after the success of 'Kaduva' is circulating on social media. This news is not true. It is the vehicle taken by Dolvin Kuriakose, the producer of the Prithviraj-Asif Ali film 'Kaapa', which I am currently working on. I handed over the key to Dolvin as per his wish that I should receive the key and bless it. Good luck to Dolvin, the car and the movie'.
Meanwhile, Tiger has already become a box office hit. The film has entered the 50 crore club and has been released on Amazon Prime.