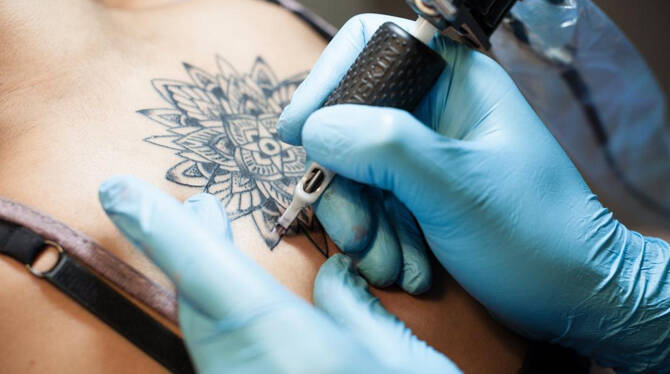 NEW DELHI: Doctors warn that cases of people contracting HIV are rising after getting a tattoo. It was found that in Uttar Pradesh's Varanasi, many contracted the disease after getting a tattoo. Dr Preeti Agarwal of Pandit Deendayal Upadhyay Hospital, gave a warning about it. The disease spread from tattoo parlours that offer it for a cheap price. Others contracted the disease after using the needle used for HIV patients.

A 20-year-old youth from Baragaon and a 25-year-old woman from Nagma are among the 14 people who fell sick. Though several tests were conducted including typhoid, malaria but to no avail. When the fever did not come down, HIV tests were done in which all the sick were found positive for the disease. They were later subjected for a detailed counselling. It was found that none of them had contracted the disease sexually or through infected blood. The common thing between all the patients was that they had all got tattoos recently.
As tattoo needles are expensive, the artists often use the same needles to save money. Dr Preeti Agarwal advised to always check if the needle is brand new before getting a tattoo.