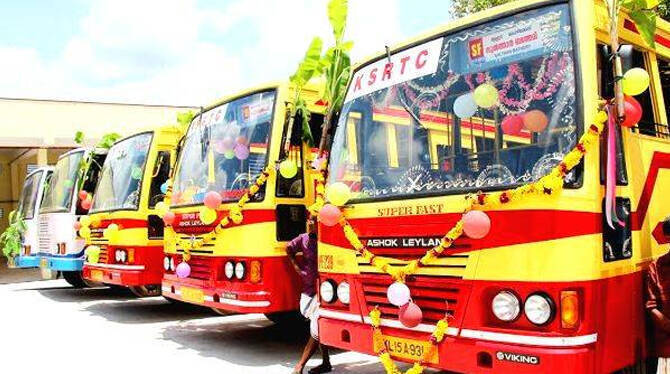 THIRUVANANTHAPURAM: Despite the severe diesel crisis, KSRTC is trying to deploy maximum number of buses today as it is a working day.
Due to the increase in payment due, the oil companies has stopped the supply of diesel, so the management had instructed the depots to fill diesel from private pumps on Saturday night itself . Strict instructions were also given yesterday to ensure that long-distance buses do not get suspended. It was also suggested to fill the diesel from the daily income.
Arrangements have been made to ensure that the long-distance buses from the Thiruvananthapuram Central Depot did not get cancelled. Officials said that apart from the regular cancellations due to fewer passengers, no other buses were suspended on Sunday. With the permission to fill diesel from private pumps, there has been a reduction in the daily collection paid to the bank. It is expected that the Rs 20 crore sanctioned by the government will be received by Wednesday. KSRTC hopes to settle the existing Rs 13 crore due to the oil companies with this amount.