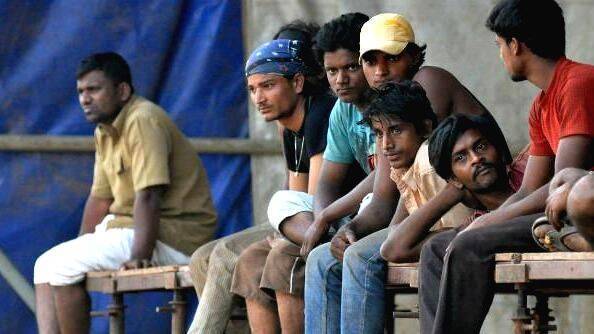 THIRUVANANTHAPURAM: Although crimes involving migrant workers are on the rise in the state, neither the labor department nor the police has an accurate account of them. An unofficial estimate is that there are around 35 lakh migrant workers in Kerala. There have been several attempts to make accurate calculations, but none of them have been complete.
Only 5,08,085 people were registered till March 4, 2020, in the Awas health insurance scheme, which was launched also to count the number of migrant workers in the state. As of January 31 that year, 55,520 people had registered under the Migrant Workers Welfare Scheme. The registration process, which came to a standstill due to Covid, has not resumed much since then. Attempts were made to register the migrant workers through the labor department's Apna Ghar rehabilitation scheme. However, that too was unsuccessful. The matter has become a hot topic of discussion after the incident in Kesavadasapuram where a 68-year-old woman was killed by a native of Assam.
Although contractors and employers, who bring migrant workers to the state, have been instructed to hand over their information and identification documents to the police, it is not often carried out.
Bangladeshi nationals are also there
Due to the lack of strict inspection, many foreign labor camps have become shelters for criminal gangs. It is reported that even Bangladeshis come here without proper identification documents. Since the inspections are not carried out, their criminal background remains unknown. There is also a complaint that intoxicants, including ganja, are widespread among them.