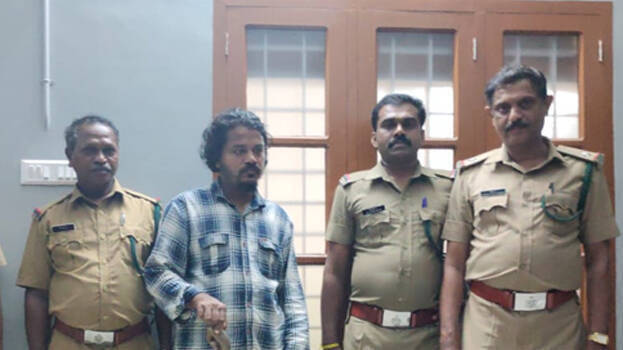 PALODE: A person was arrested for keeping possession of a sand boa snake was grown in the compost tank near his house. Shafir Khan (33), of Hidayat House in Kochu Karikakam, was arrested under the leadership of the Palode Range Forest Officer following a tip-off received by the Forest Intelligence.
His plan was to grow and sell the sand boa in Tamil Nadu. A native of Kadaikal was the first one to get the snake from Andhra. Shafir Khan and his friends Shamjeer in TP House at Kochu Karikakam, Shan of Tadarikath House in Thennur and Ansil of Ansiya Mansil in Thennur bought the snake from him for Rs 10000. Their attempt was to build a cage in Shafir Khan's house and raise the snake to make it bigger and sell it later.
The case investigation is being conducted under the leadership of Palode Range Forest Officer S Ramya, Deputy Range Forest Officer Shiju SV Nair, Section Forest Officers Viju and Ajayakumar and Beat Forest Officers GT Dhanya and Rajesh. Shafir Khan was produced before the Nedumangad Forest Court and remanded.