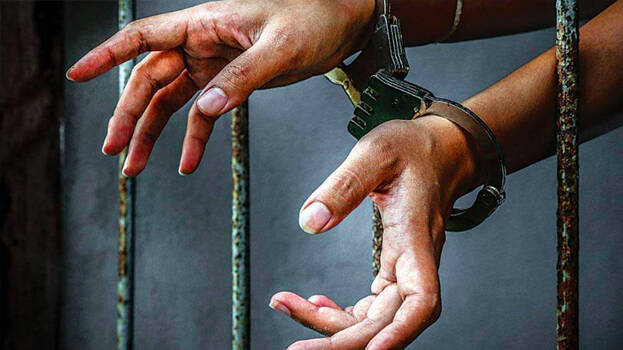 CHALAKUDY: A youth was arrested by Chalakudy DySP C R Santhosh and team in connection with the case of attacking an old woman living alone in Veeranchira and stealing her necklace. The accused has been identified as Shah Jahan (31), a native of Ambalavayal, Wayanad. The incident took place on July 27.
Earlier, the accused had stayed at the old woman's house on rent for a month. Later, he shifted to another place. Meanwhile, he told a friend that he got a job in the Gulf and left the place with some home equipment. The next day, he returned secretly and robbed the old woman. He then fled to Karnataka. Shah Jahan, who was involved in assault cases in Ambalavayal police station limits, had been working as a driver at various places in Ernakulam.
Following which, he arrived in Athirapilly for loading timber. Meanwhile, he acquainted with the timber contractor and reached Kuttichira. The stolen necklace was sold at a jewelry in Tirur. The investigation team comprised of sub-inspectors P R Davis, Jinumon Thachet, ASIs C A Job, Satheesan Madapatil, Roy Paulose, P M Musa, senior civil police officers V U Siljo, E C Prateesh, A U Reji, Shijo Thomas, M S Shiju and Neetu Binoj.