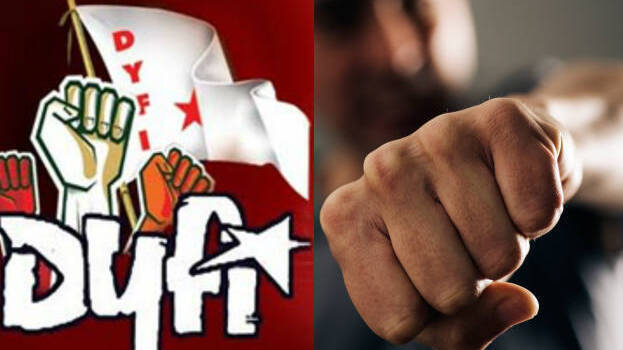 CHERTHALA: DYFI Cherthala Town west area president Santhu Karthikeyan and treasurer Vishnu Ravi have been suspended for three months following the scuffle that took place during the committee meeting. The decision was taken in the area committee meeting chaired by district secretary R Rahul.
The action against Vishnu Ravi was taken for defaming the organization through social media. Whereas, president Santhu Karthikeyan was suspended for attacking the secretary. The temporary charge of the president has been handed over to block committee member Asha Gopan. Further action will be taken after evaluating their activities for three months.
The scuffle took place amid the Cherthala Town west area committee meeting held at the CPM local committee office on July 27. Vishnu Ravi, who sustained injuries, was admitted to the Taluk Hospital. A complaint has also been lodged with the police. Earlier, Vishnu wrote on social media that he had bled from his mouth and suffered a sprained shoulder in the attack. According to reports, the attack was launched over organizational issues in the local committee. Vishnu Ravi had earlier served as the west committee area secretary. Meanwhile, a note by Vishnu Ravi has been circulating on the social media claiming that he is leaving the organization as the leadership did not take action despite the scuffle.