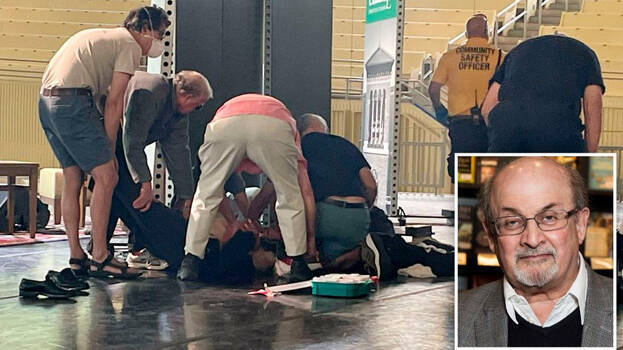 NEW YORK: Renowned author Salman Rushdie was stabbed on stage in New York he was about to give a lecture, US media reports said on Friday.

The Booker prize-winning author had received numerous death threats over the years for his book 'The Satanic Verses'.

As per the reports, a man stormed the stage and stabbed Rushdie two times following which he was given medical treatment. The attacker was restrained by the police soon after.