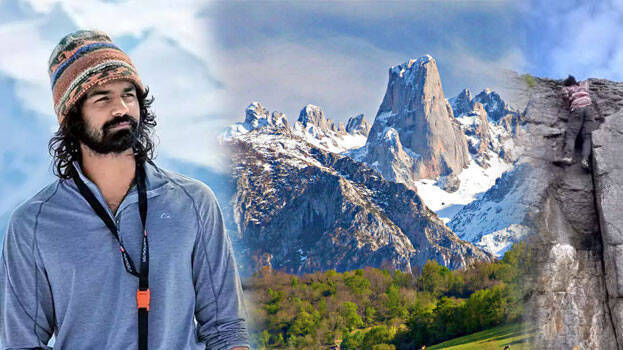 Actor Pranav Mohanlal is someone who likes to travel a lot. Before gaining a place in the minds of the audience through movies, the actor had gained attention through travels and adventures.
Videos shared by people who meet Pranav during their travels often go viral. He spends more time traveling than acting in films.
Now Pranav's adventure is through Europe. Pranav shared the picture taken from the mountains of Spain on Instagram.
Pranav himself shares videos and pictures for his fans. A few days ago, fans were surprised to see Pranav's adventurous performance-a video of climbing a huge rock.
He climbed the huge rock with ease. It could be seen in the video that even no rope was used. Many people came forward with comments on the video. There were comments such as 'Mallu Spiderman is back'. There were also interesting comments like if my grandmother in the neighbourhood saw you doing this, she would tell him to stop all this and write PSC exam. People also say that the actor's is doing dangerous acts.
Meanwhile, Pranav's most recent release 'Hridayam' was a huge hit. Directed by Vineeth Srinivasan, the film is one of the few films to have achieved financial success this year.