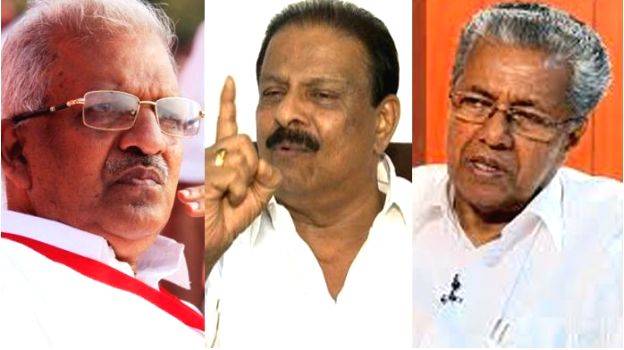 KOCHI: In an interview to a private channel, Congress leader and MP K. Sudhakaran alleged that CPI (M) leader P. Jayarajan was behind the murder of RMP leader T.P. Chandrasekharan. He further added that if the probe was done the right way, many leaders including Chief Minister Pinarayi Vijayan would have been in trouble.
"Everyone in Vadakara knows that P. Jayarajan is behind the murder of T.P. Chandrasekharan. Several families inside CPI (M) is still enraged with Chandrasekharan's murder. Those families know that the kingmaker behind that murder is Jayarajan", Sudhakaran said.
"The evidence was lost midway through the case. There was a lapse in the investigation during the period of UDF's reign. I've said this before. I've spoken with the investigating officers of the case. A DySP got strict instructions to stop investigations. The officer said that he'll never be a part of Kerala govt ever again. He is currently working on central govt's deputation", he added.