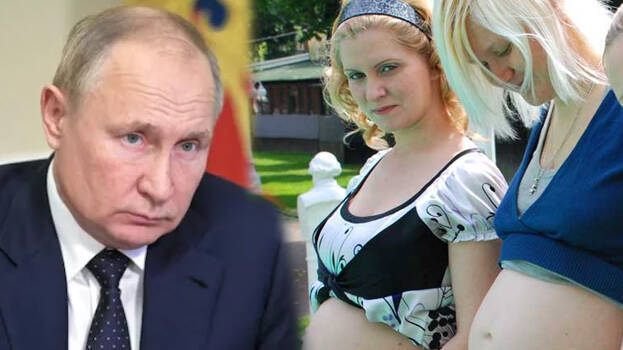 MOSCOW: Give birth to ten children, and get Rs 12 lakh. Russian President Vladimir Putin has come up with such an offer for the women of the country. It is reported that Putin was prompted to repeat the Soviet-era offer to prevent the country's massive population decline. The already underpopulated Russia was thrown into further turmoil by the Covid pandemic and the war in Ukraine. Demographers warn that if things continue like this, things will reach a state where the country will struggle even to hire the necessary soldiers. Although it is not clear how many people have died in the Covid pandemic, reports indicate that around fifty thousand soldiers died in the war in Ukraine.
If you think that all those who come claim they can have ten children will get money, they are wrong. Those who prove that nine children are alive without issue are paid on the first birthday of the tenth child. It is decided to pay such people immediately. But demographers call Putin's decision a "foolish move". The main reason is that Rs12 lakh is not enough to raise ten children. They say that with more children to raise, people will be more in debt and that will lead to other problems that are bigger than what they have now.
During Soviet times, the government provided everything a family needed to live. But with the collapse of the Soviet Union, all these became fond memories. After the collapse of the communist regime, Russian women were even ready to sell their bodies in other countries to make ends meet. Now that situation has changed a lot, but the Ukraine war and subsequent sanctions have exacerbated the situation. Experts say that while Russia needs to increase its population, it needs to find other ways to do so without burdening the people.