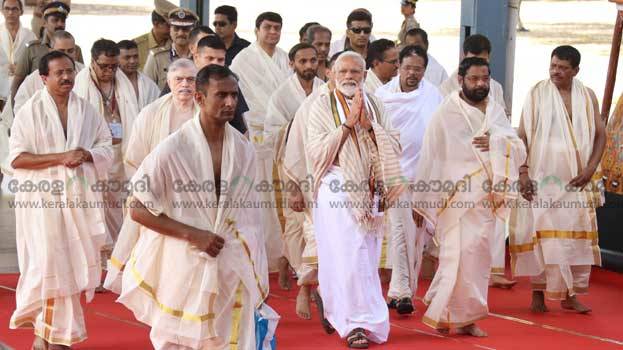 THRISSUR: Modi's visit to Guruvayur has some specialties apart from the occasion itself. For the offerings and other pujas, the PM made a digital transaction of Rs 39,421. Modi became a promoter of his dream project 'Digital India', says political analysts.
Modi has always preached in favor of increasing digital transaction to stop black money. The numbers say that the rate if digital transactions have increased after demonetization. There is a facility to pay digitally for several services including government services. Now, many places of worship also accept money digitally.
Modi visited Guruvayur shrine by 10.30 am. After offering prayers at shrines of Upadevas, Modi offered Thulabharam with lotus. He also made several offerings and spent almost one hour at the temple. The PM was accompanied by BJP leaders. PM Modi also partake in a BJP meeting at Sreekrishna Higher Secondary School ground in Guruvayur, which is his first public meeting after becoming the PM for the second term.