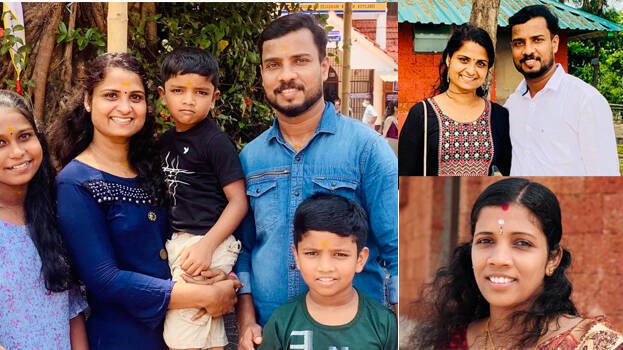 Children and husband of Sister Lini, who died fighting against Nipah, are all set to start a new life. Sajeesh himself informed this via Facebook that he and his children are entering into a new life.
Sajeesh wrote on Facebook that Rithul and Siddharth will now have Pratibha and Devapriya as their mother and sister. He also shared their pictures. The wedding is on August 29 and will be held at the Lokanarkavu Temple. Sister Lini died on May 21 in 2018 after contracting Nipah while attending the sick.
All the care and love you have given so far must be there. May everyone's blessings, prayers and best wishes be with us, he mentioned in the post.