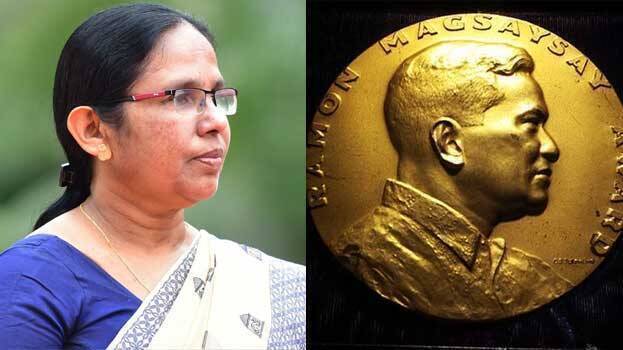 THIRUVANANTHAPURAM: Former health minister and senior CPM leader K K Sailaja has rejected the Magsaysay award. The reports that came in said the CPM scuttled the chance of Shailaja winning the 2022 Ramon Magsaysay Award. She was chosen for the 64th Magsaysay Award for her commitment and service during the outbreak of Nipah and Covid while serving as the home minister in Kerala. Her performance had won global recognition.

It is reported that Shailaja was informed about the Magsaysay Foundation Award at the end of July. She was also requested to inform in writing her willingness to accept the award via mail. The foundation had also prepared other related activities from September to November 2022.
She later informed her inability to express the award.

The Ramon Magsaysay Award is considered as the Nobel Prize of Asia.