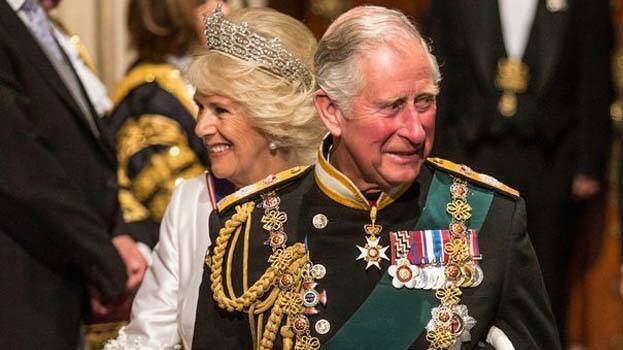 LONDON: Charles, the next king of Britain, has some special facilies and rights that no one else in the world has. Most unusual is that the King of England will celebrate his birthday twice a year. Not only that he will travel overseas without a passport. The king will be the only person in Briatin who can drive without a license. The king owns all the swans in England. Apart from this there are some other features.

Prince Charles, who will take the throne as Charles III, does not need a license or passport to travel anywhere in the world. This is because these documents are issued in the name of the king. It is written in the preamble in both the license and the passport that it is requested and requested to travel without hindrance with the necessary safeguards in the name of the King.

Two birthdays depending on weather
Charles' mother, Queen Elizabeth II, had two birthdays - her actual birthday on April 21, which was held in private, and an official public celebration on the second Tuesday in June, when the summery weather tends to be better for outdoor parades.

As Charles' birthday is at the start of winter on November 14, it is likely he will also have an "official birthday" in a warmer month.

The public celebration - the Trooping the Colour - dates back more than 250 years and involves more than 1,400 soldiers, 200 horses and 400 musicians in a display of military precision.

The Royal Air Force concludes proceedings with a fly-past while members of the royal family watch from the balcony of Buckingham Palace in central London.

No voting right
As the head of the ruling body of the country, the king should not contest elections and should strictly stay away from political issues. The King can hold weekly meetings with the Prime Minister to formally open the session of Parliament and approve legislation in Parliament. The king also owns property in England and Wales.
It is believed that the king protects not only the people but also the animals. The king owns not only swans but also dolphins, sturgeons and whales.
Official poet
Every ten years, the British royal family has an official poet laureate. This custom started in the 17th century. In 2009, Carol Ann Duffy became the first woman to become Poet Laureate. Carole also dedicated poetry to Prince William's wedding in 2011 and to the 60th anniversary of Queen Elizabeth's reign when Prince Harry married in 2018.
Royal warrant
Issued to those who regularly supply the monarch with goods and services, the warrant is a great honour and a boost for sales. Companies awarded the warrant are authorized to use the royal arms on their goods.