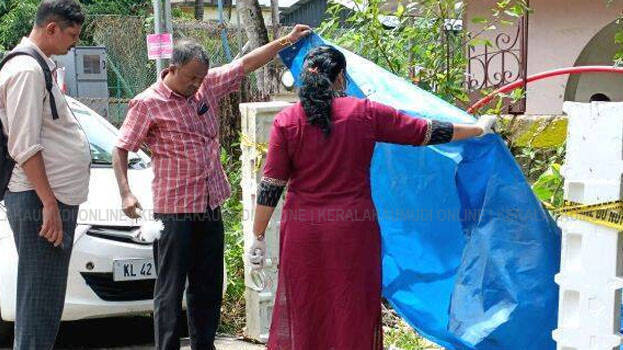 KOCHI: A youth of a gang who were attacking their former friend in the name of an Instagram comment, was stabbed to death by his friend's brother. Another youth who went to enquire about the incident was mistakenly stabbed. The fight was in the name of a woman.

Sajun Zakeer Hussain (28) of Vennala Shanthi Nagar Road, Karipalaveli was killed near Kalur Journalists Colony around 1 am on Friday night. Ashwin Ayub (25) of Chakkaraparambu Vellai house, who was mistakenly stabbed and accused Kiran Antony (24) of Pulikkal House on Kalur Chammini Road are undergoing treatment at a private hospital. The injuries of Ashwin stabbed in the stomach is not serious. The arrest of Kiran will be recorded later.

Kiran's brother Kevin was a gang member of murdered Sajun. A gaming station was run by Sebin, a gang member, and an actress and model. The two got estranged over some financial dealings. The woman left Sebin and joined Kevin. The group then split into two. Kevin left Sajun's team and turned foes later.
The trouble started after Kevin posted a photo on Instagram with his brother Kiran and another friend. Many comments were posted under the picture criticising the groups. Twelve including Sajun's gang member Sebin, came to Kevin's house on Chammini Road in a car and bike. Kevin was at his friend's flat then.

Kiran was in the house. Kevin called home and warned that the gang was coming in search of him. With that, Kiran released his high breed of dogs and stayed inside. The gang reached home chased away the dogs with pepper spray and dragged Kiran to the road and thrashed him brutally. In the meanwhile, Kiran took a knife and stabbed him.

Ashwin, a motorist, who came to find what actually happened was mistakenly stabbed thinking that he was a member of the opposing gang. Jineesh, their neighbour who tried to save Kiran was also beaten up. The North police collected information about the attackers. Phones are switched off. The woman is also absconding. Kevin appeared at the police station. Kiran, who has a diploma in hospital management, is accused in other cases.

Sajun who was killed is a delivery boy of Amazon. His body is in a private hospital in Kochi. The body will be handed over to his relatives after post-mortem.