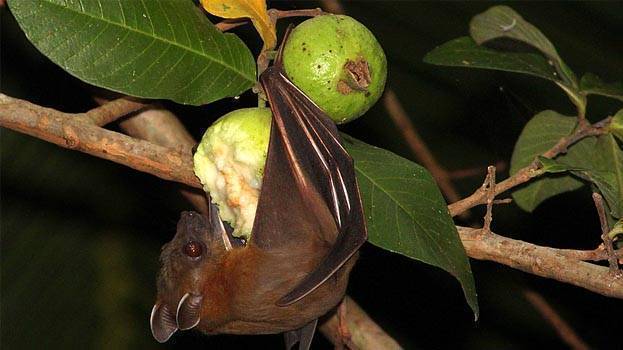 KOCHI: Now, it is doubted that the student who is under treatment in Kochi got infected after he ate a rotten Guava that might have been bitten by fruit-eating bats.

"The patient informed us that he ate guava two weeks before he was admitted to hospital (on June 3). Fruit bats are the carriers of the Nipah virus and their saliva transmits the infection. We have informed authorities about the development and requested them to initiate surveillance," the Central team which is in Kerala to study the cause of Nipah fever said on Wednesday.

The team members said it was just their suspicion that the guava is the source of the disease. They added that it was their primary inference and they were not sure whether the guava was bitten by fruit bats.
The team say that it needs further studies to find out the real source of the disease.
Meanwhile, the State government will make comprehensive study on fruit bats, which are the normal carriers of Nipah, as part of continuation of 20 years of research. The study will be conducted in coordination with Agricultural varsity's wild life department.
The first review meeting on this study was held the other day in the presence of the chief minister. In the next meeting a final blue print of the project will be prepared. Other departments will also be roped in for the research.