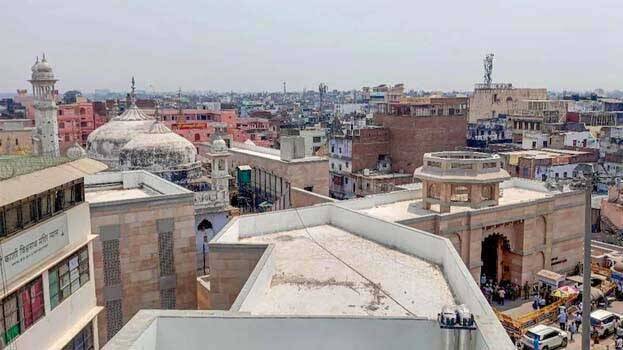 NEW DELHI: Varanasi court has agreed to hear plea related to the Gyanvapi case. The district court observed that the petition filed by five Hindu women seeking worship inside the Gyanvapi temple located near the Kashi Vishwanath temple is maintainable.
The petition for Hindus to worship inside the mosque will remain. The Varanasi court rejected the argument of the Masjid committee and pointed out that the Places of Worship Act, 1991 is not a hindrance. Further hearing will be held related to the demand for daily worship. The next hearing of the case is on September 22. The court also directed both parties to submit arguments.
The petitions of the Hindu side have sought permission for daily worship at Shringar Gauri in the Gyanvapi complex. The plea also demands permission to worship the Shivling, which the Lawyers' Commission says was found in the mosque, removal of debris from the path leading to the room under the Shivling, and a survey to find out the length and width of the Shivling.