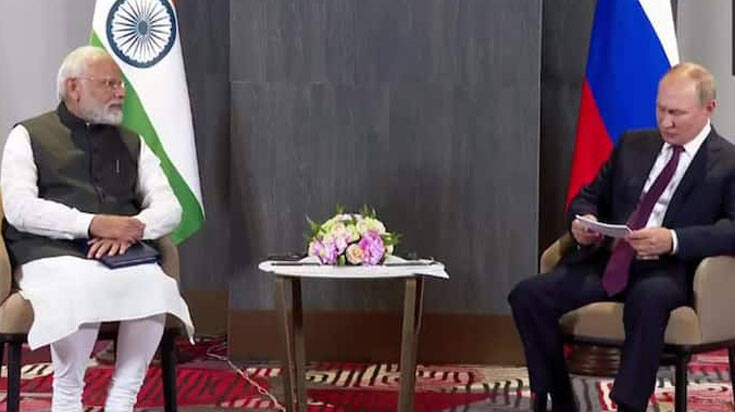 TASHKENT: Prime Minister Narendra Modi told Russian President Vladimir Putin that now is not a time for war. Modi said this while meeting Putin on the sidelines of the annual summit of the Shanghai Cooperation Organisation(SCO). Putin said that he remembers their last meeting and invited Modi to Russia. Putin expressed gratitude for India's participation in Eastern Economic Forum and also for requesting Russian fertilizers.
'I know about your position on the conflict in Ukraine, and I know about your concerns. We want all of this to end as soon as possible,' said Putin. He also stated that regular projects will be implemented on oil, gas and nuclear sectors.
Putin expressed greetings as India celebrates 75th anniversary of independence. 'The strategic relationship between India and Russia is growing. Russia remembers that tomorrow is Modi's birthday and although greeetings are not wished in advance as per Russian traditions, I express greetings to Modi and India,' added Putin.
At the same time Modi expressed gratitude to Russia and Ukraine for helping to evacuate Indian students. This is the first meeting between Modi and Putin after Russian invasion on Ukraine.