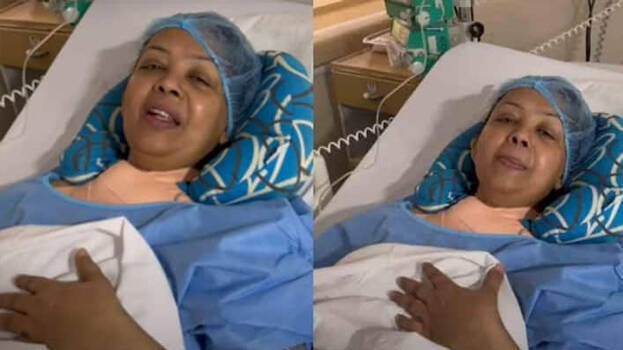 Last Wednesday, Sowbhaghya, daughter of actress and dancer Thara Kalyan has posted on social media that her mother needs surgery and sought everyone's prayers for her speedy recovery. She also shared a picture of Thara Kalyan from operation theatre. As soon as people saw the post, many asked through comments regarding the need of a surgery. Now the actress has given the answer to this through YouTube.
The actress has shared incidents from being admitted to the hospital to the successful completion of the surgery through the video. According to Thara Kalyan's mother Subbulakshmi, thyroid problem was diagnosed during the test conducted after she suffered difficulty in speaking and felt difference in voice. She was taken for surgery at 8.30 am but it was completed by 7 pm. Sowbhaghya said that it was such a complicated surgery. The family also thanked everyone for their prayers.
Thara Kalyan's family earned many fans through social media. Every member of Thara's family, including Sowbhaghya's daughter Sudarshana are favourites of Malayalis.