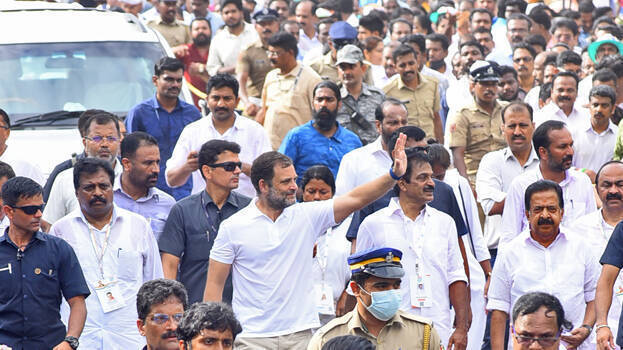 KAYAMKULAM: An argument broke out between the party workers and organisers as the security guards unexpectedly took Rahul Gandhi to the auditorium from another side by deceiving the activists who had prepared the way and were waiting for him. The incident took place in front of JDM auditorium at 2 pm on Saturday. The party workers had lined up on both sides in front of the main door and waited to see Rahul coming from Kayamkulam Rest House to the auditorium.
As the crowd increased, the security guards moved Rahul Gandhi inside the auditorium through another small path. Many old people, women and children were waiting since morning to meet him.
When they came to know that Rahul Gandhi had taken another route, they scolded the leaders and returned. Rahul came to interact with differently abled students. No one else was allowed into the auditorium.