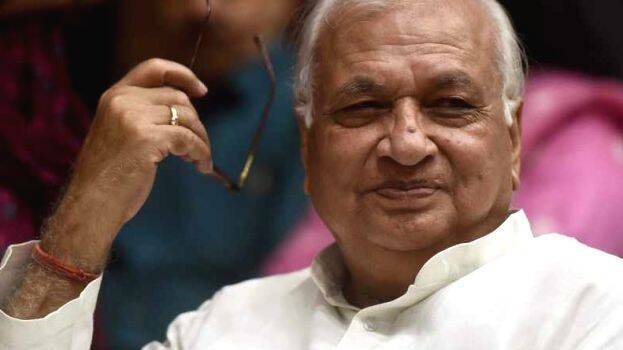 THIRUVANANTHAPURAM: The Governor, Arif Mohammad Khan, has moved a notch above in the on-going conflict between him and Chief Minister, Pinarayi Vijayan. He has called a press meeting at the Raj Bhavan tomorrow at 11.30 am, where he is believed to reveal evidences, among other things, related to the attack against him during the Kannur History Congress held three years back.
Media analysts say that the Governor's move to hold a press meet is an unusual move.
The Governor had said earlier that he would release the evidence of conspiracy behind the attack against him during the Kannur History Congress. He said that visuals of the attack against him will also be made public.
Arif Mohammad Khan levelled serious allegations against the Chief Minister by saying that it was under the orders of the Chief Minister that no case was registered against those who attacked him.
He added that the time has come to approach the Central Government in this issue.
The Governor also said that he will reveal the letter from the Chief Minister promising him of non-interference in the issues concerning the Universities.
Earlier, Chief Minister, Pinarayi Vijayan, had asked the Governor to stop saying nonsense after the latter accused the CM of nepotism in the appointments to Universities. After the Chief Minister's harsh word, the Governor had retorted that the CM is behaving with clear political motives and added that he is happy that the Chief Minister has now come out in the open to give replies directly.