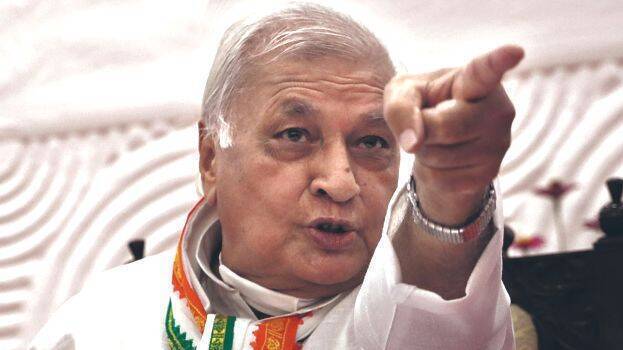 THIRUVANANTHAPURAM: The press conference held by Governor Arif Mohammad Khan at Raj Bhavan opened the way for a political and legal battle that Kerala has never seen before.
The governor, who accused the government of violating all limits, also warned the government against threatening him. He also confirmed that he would not sign the controversial University Act Amendment and Lokayukta Amendment Bills passed by the Legislative Assembly.
He openly admitted that the government had been pressuring him for the last three years to achieve everything it wanted and that it was a mistake on his part to re-appoint the Kannur VC. He released 11 letters to back up his arguments. He also showed the PRD visuals of the attack against him at the History Congress venue.
The Governor also levelled serious allegations against the chief minister and said that he came to the Raj Bhavan and demanded the re-appointment of Kannur VC. The press conference lasted for one and a half hours.
Later, Chief Minister Pinarayi Vijayan lashed out at the governor by accusing him of showing submissiveness to the RSS. He also said that the governor should not degrade himself while he is occupying a constitutional post.
Allegations that can pave the way to legal tangle
1. Anyone can approach the court against the Chief Minister alleging that the CM violated the oath of not showing favouritism to anyone by pressurizing the governor to re-appoint Gopinath Ravindran as Kannur University VC. The Governor can be made a party as Chancellor.
2. The governor, who showed the PRD visuals of the attack against him at the History Congress venue, said that it was KK Ragesh, the private secretary of the chief minister, who stopped the police that day after coming down from the dais. According to Section 124 of the IPC, preventing or attempting to prevent the President and the Governor from performing their duties by intimidation is an offence punishable with imprisonment for seven years and a fine. The police should file a case voluntarily. A case will have to be registered if someone approaches the court.
3. Won't sign the bills
If the Lokayukta Act is not amended, the old Act will remain. If the Lokayukta gives an adverse verdict in the relief fund misappropriation case against the Chief Minister and the ministers, the government will be in crisis. The government will not be able to appoint close ones as VCs.